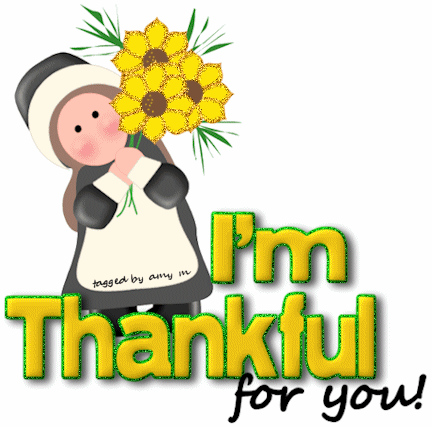 >
Today, I'm thankful for:
* Jesus Christ, a loving and patient Father in Heaven
* An amazingly wonderful family
* Friends who care are always there and love me no matter how many quirks I have!
* For my body that is healthy for the most part most of the time.
* For talents and gifts that make life fun!
* For the peace and safety of living in a free nation.
* For the little tender mercies that come my way each day!